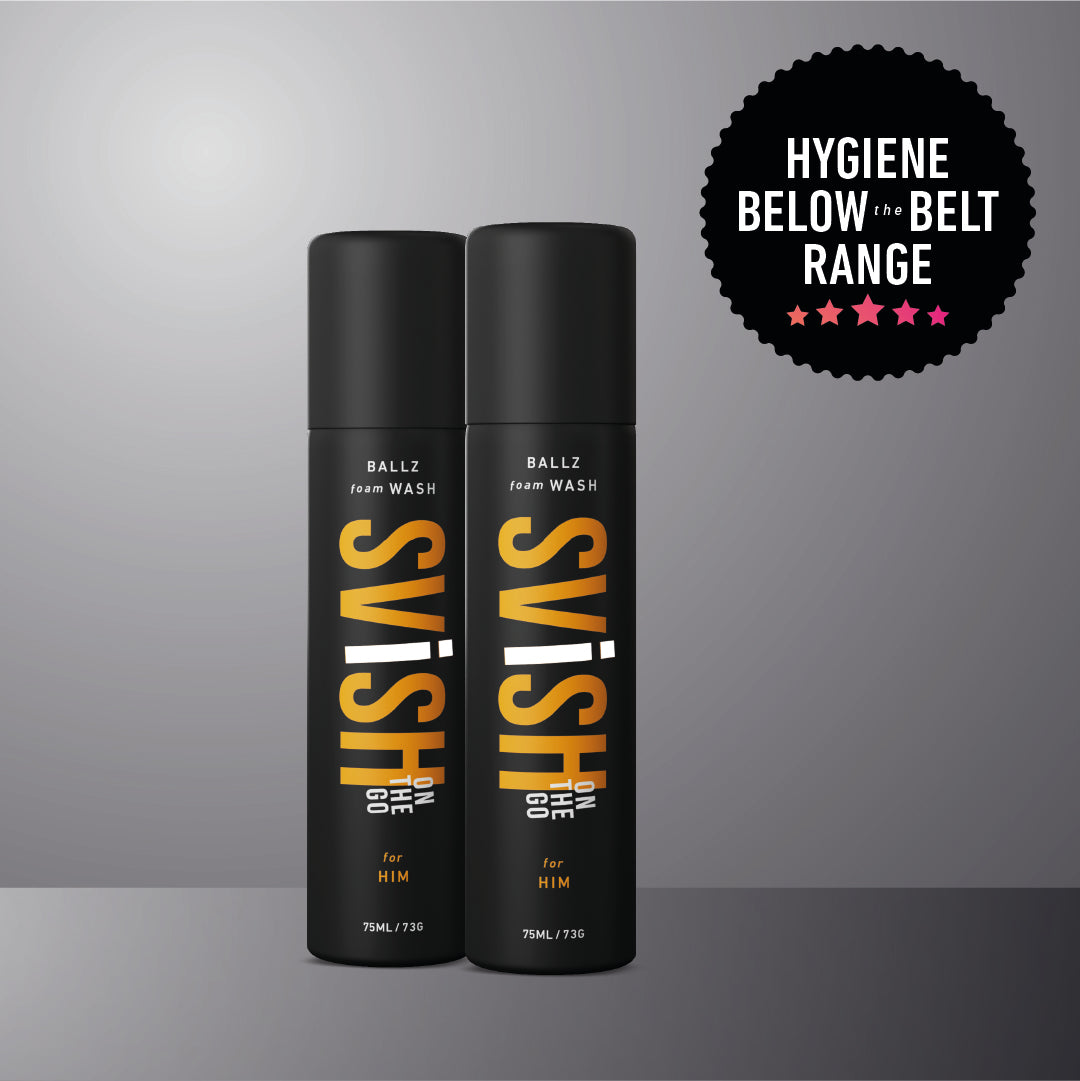 SVISH HYGIENE FOAM BALLZ WASH FOR MEN (PACK OF 2)
Sale price
Rs. 799.00
Regular price
Tax included.
DESCRIPTION
Not an all-in-one wash for the head-to-toe
Svish for the Ballz is for the man on-the-go
No odor
No itching
No irritation
No substitute
FEATURES
Trendy metal bottle packaging
Below-the-belt foam wash
Made with fragrant, magic essential oils like jojoba seed, coconut and witch hazel oils
Reduces odor around intimate areas
Reduces skin irritation, itching, and infections
Dermatologically Tested
Maintains PH balance naturally/ skin-friendly 5.5
Alcohol, Sulphate & Paraben free and other harmful chemicals
INGREDIENTS
Witch hazel- Indigenous to North America and Asia, witch hazel tightens sensitive skin pores. It is also called winter bloom and has a calming effect on irritated and blotchy skin.
Coconut oil- A natural skin moisturizer filled with anti-bacterial and anti-fungal elements. Coconut oil helps eliminate dead skin cells and keep intimate areas nourished.
Jojoba seed oil- Native to North America, jojoba seed oil contains antimicrobial and antifungal properties, which makes it a great intimate skincare ingredient. It moisturizes skin by keeping it hydrated and also helps protect against itchy, dry and rash prone skin.
WHERE TO USE
HOW TO USE
Shake the bottle well before use
Apply a generous amount of foam around the intimate area
Cleanse thoroughly
Generate lather and wait for 5 minutes
Wash it off with lukewarm water and pat dry 
WHEN TO USE
During shower
After a workout or an outdoor activity
After a long working day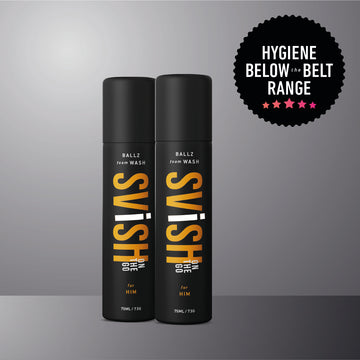 SVISH HYGIENE FOAM BALLZ WASH FOR MEN (PACK OF 2)
Sale price
Rs. 799.00
Regular price