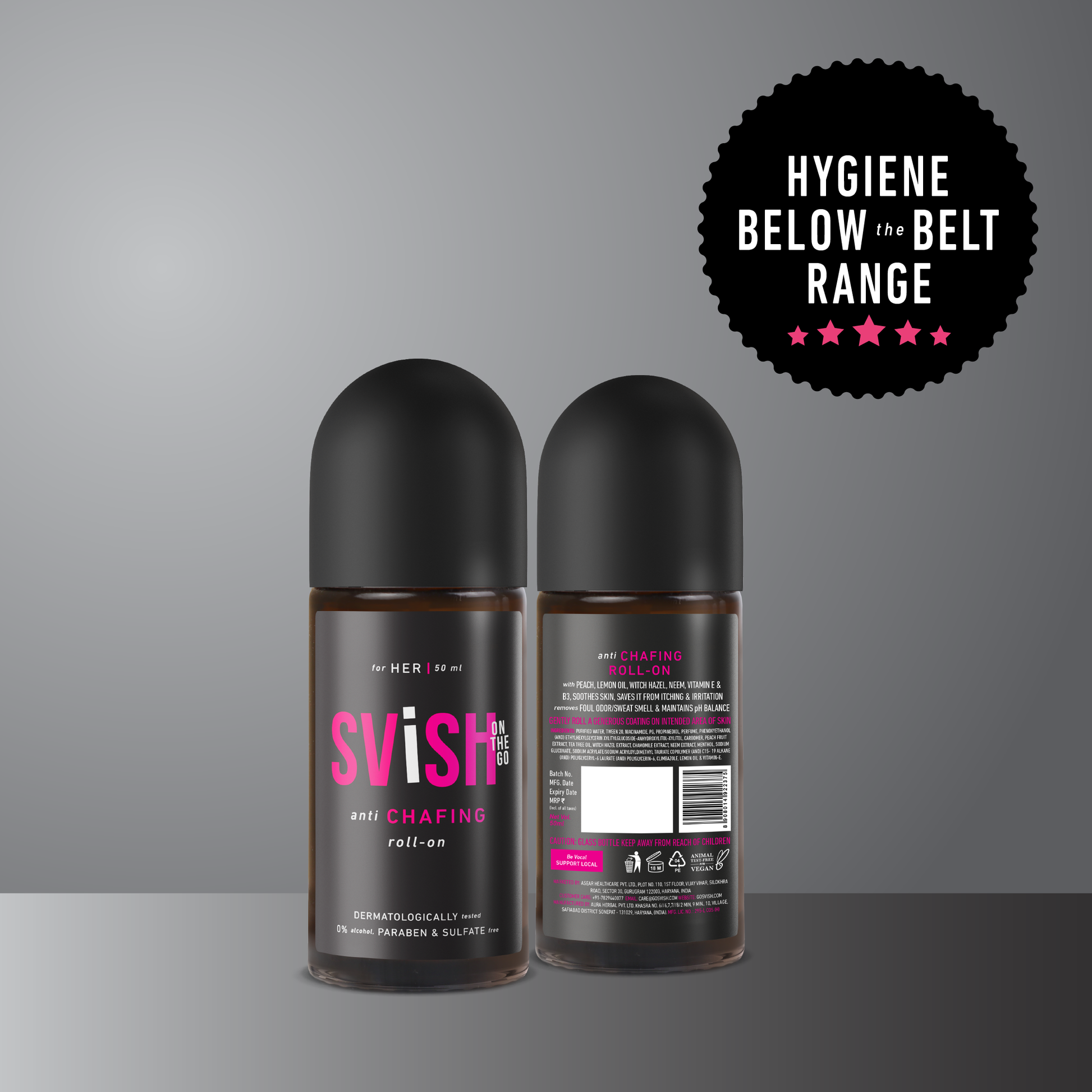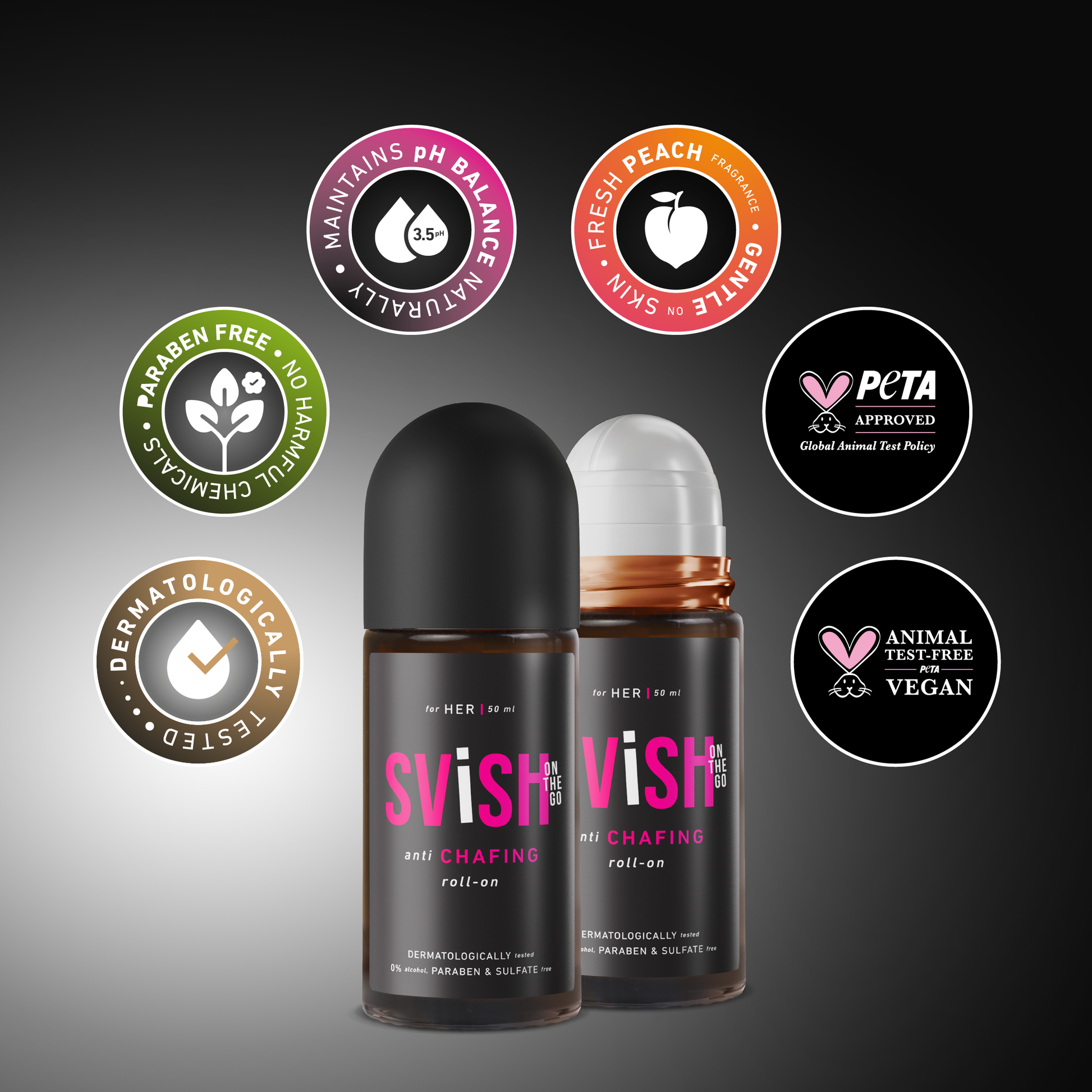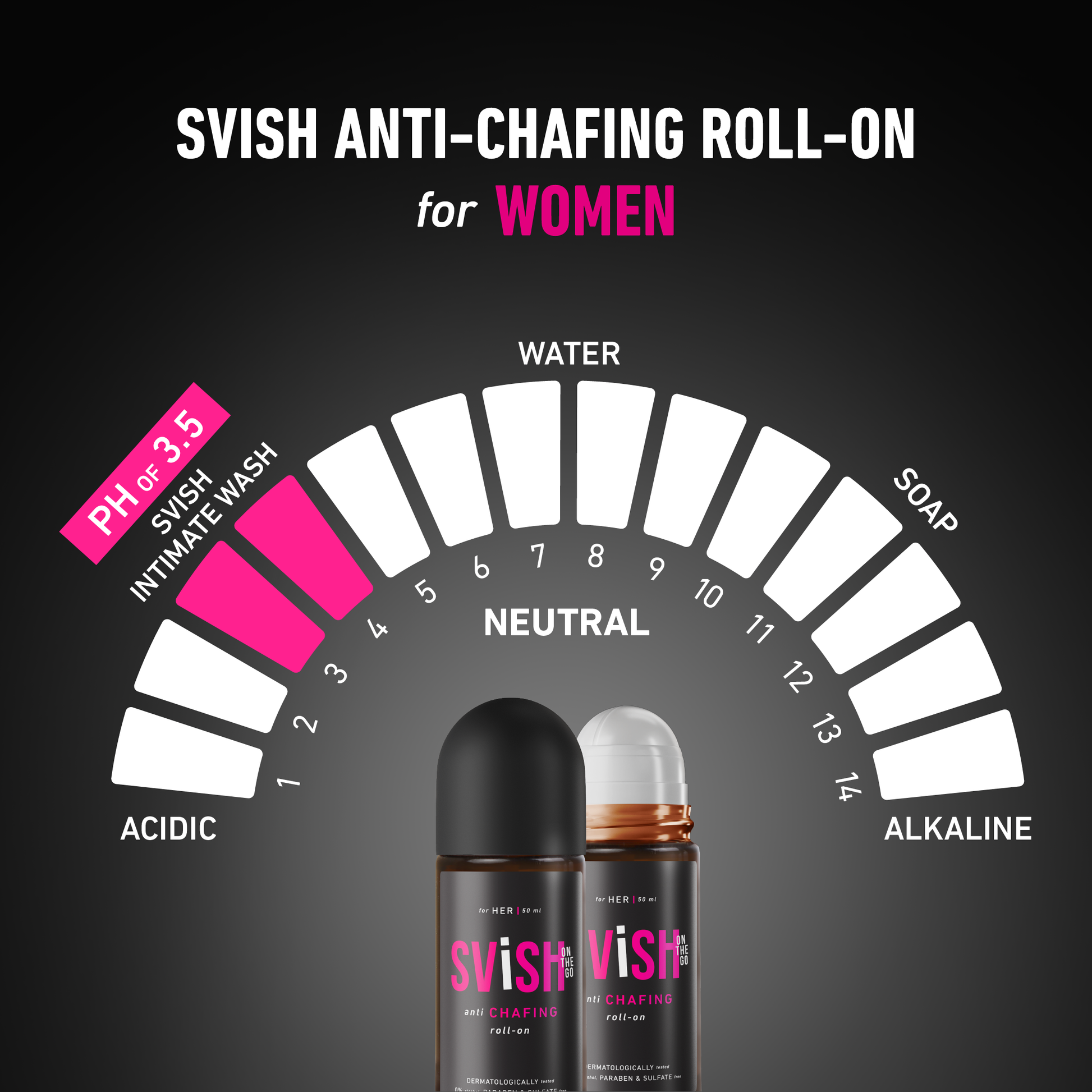 SVISH ANTI-CHAFING ROLL-ON FOR WOMEN
Sale price
Rs. 239.00
Regular price
Rs. 599.00
Tax included.
DESCRIPTION
SVISH ACRO (Anti-Chafing Roll-On) with fresh Peach fragrance is for the women of today. A homemaker, a professional, lives life on the go and takes up challenges as may come.
WHERE TO USE
Intimate areas
Chafe prone areas
FEATURES
Anti-Chafing Roll-On
Intimate care
Fresh peach fragrance
Smooth and gentle on the skin
Made with 100% natural ingredients, like Witch Hazel, Lemon oil and Neem
Fights sweating, irritation, moisture and reduce odour
Skin-friendly pH 3.5
Dermatologically tested
Paraben-free, Sulphate-free, and no other harmful chemicals
INGREDIENTS
Witch hazel is Indigenous to North America and Asia, tightens sensitive skin pores, also called winter bloom and has a calming effect on irritated and blotchy skin.
The lemon essential oil helps protect from bacteria formed by dead cells. It also aids in keeping intimate areas fresh and clean for long periods of the day.
Neem has multiple medicinal properties, a great source of fatty acids and vitamins that help maintain clean and dry skin. It diffuses odour and soothes skin irritation caused by moisture.
HOW TO USE
Shake the bottle well before use
Roll it on affected or chafe-prone areas and let it dry
Apply twice a day for best results
Soothes skin, keeps it fresh all day long
Safe to use in intimate areas
WHEN TO USE
After shower
Before workout or an outdoor activity
Anytime of the day for an instant refreshing feel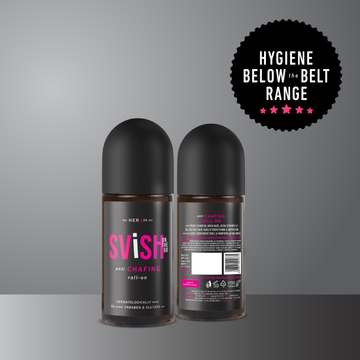 SVISH ANTI-CHAFING ROLL-ON FOR WOMEN
Sale price
Rs. 239.00
Regular price
Rs. 599.00