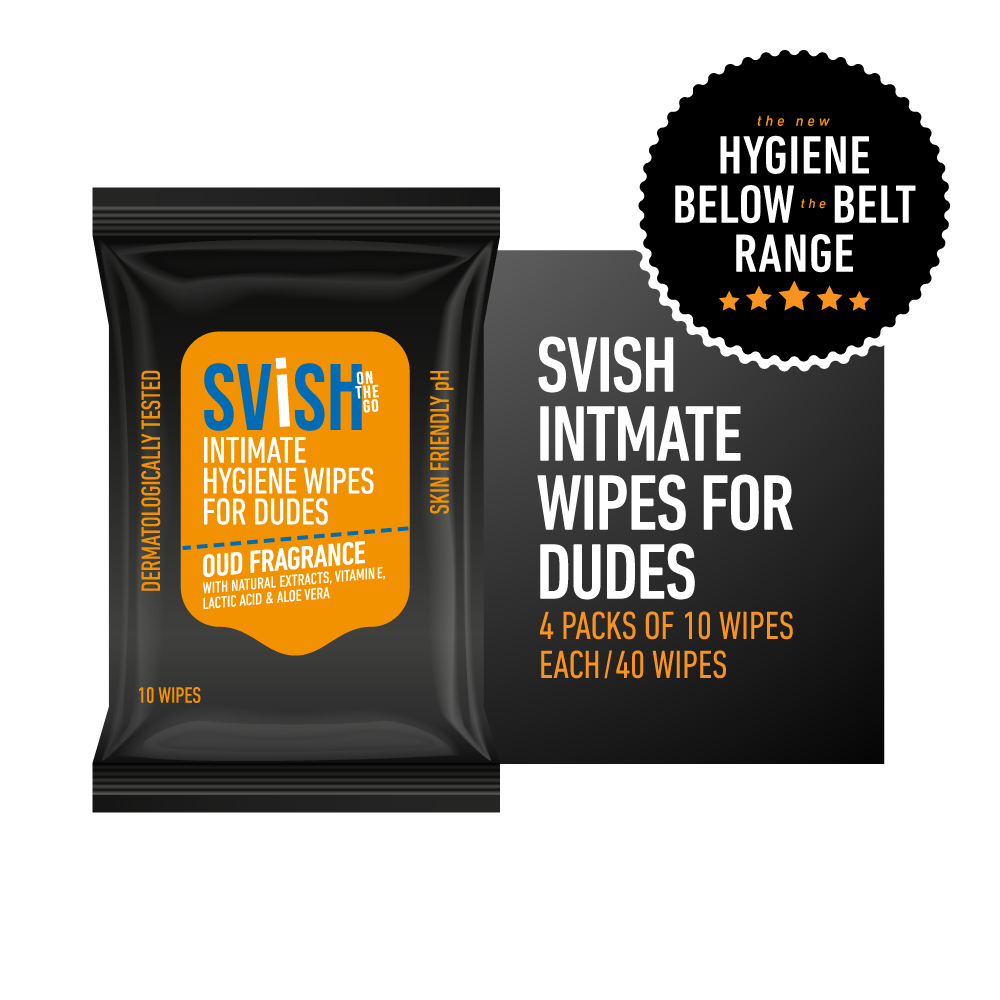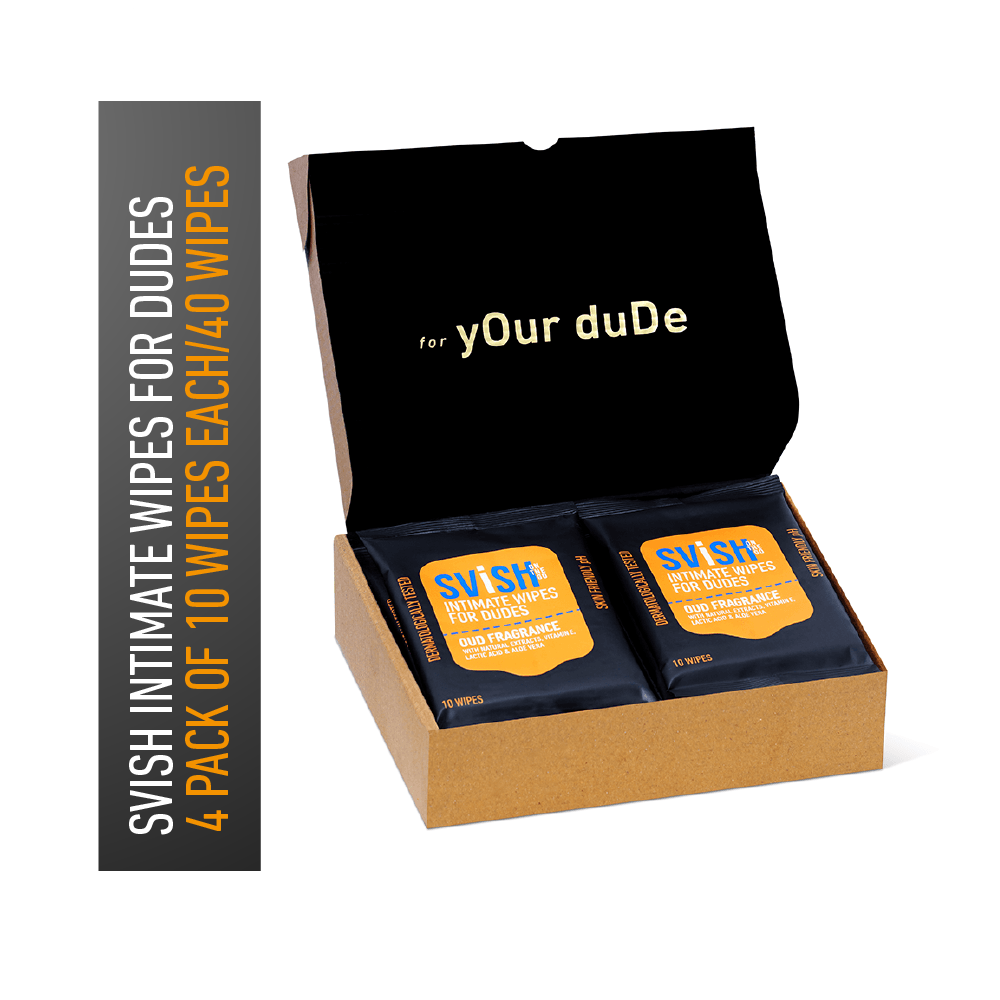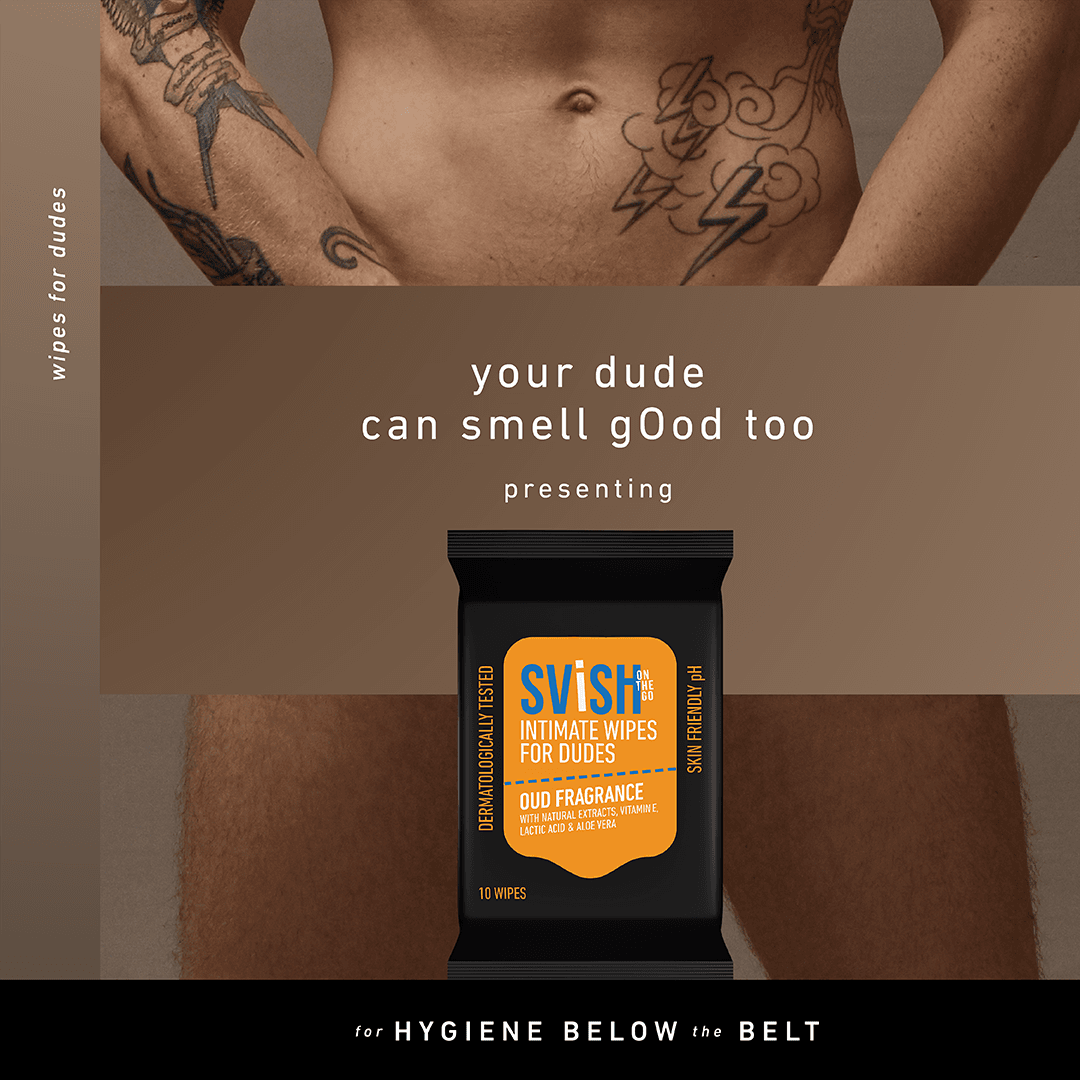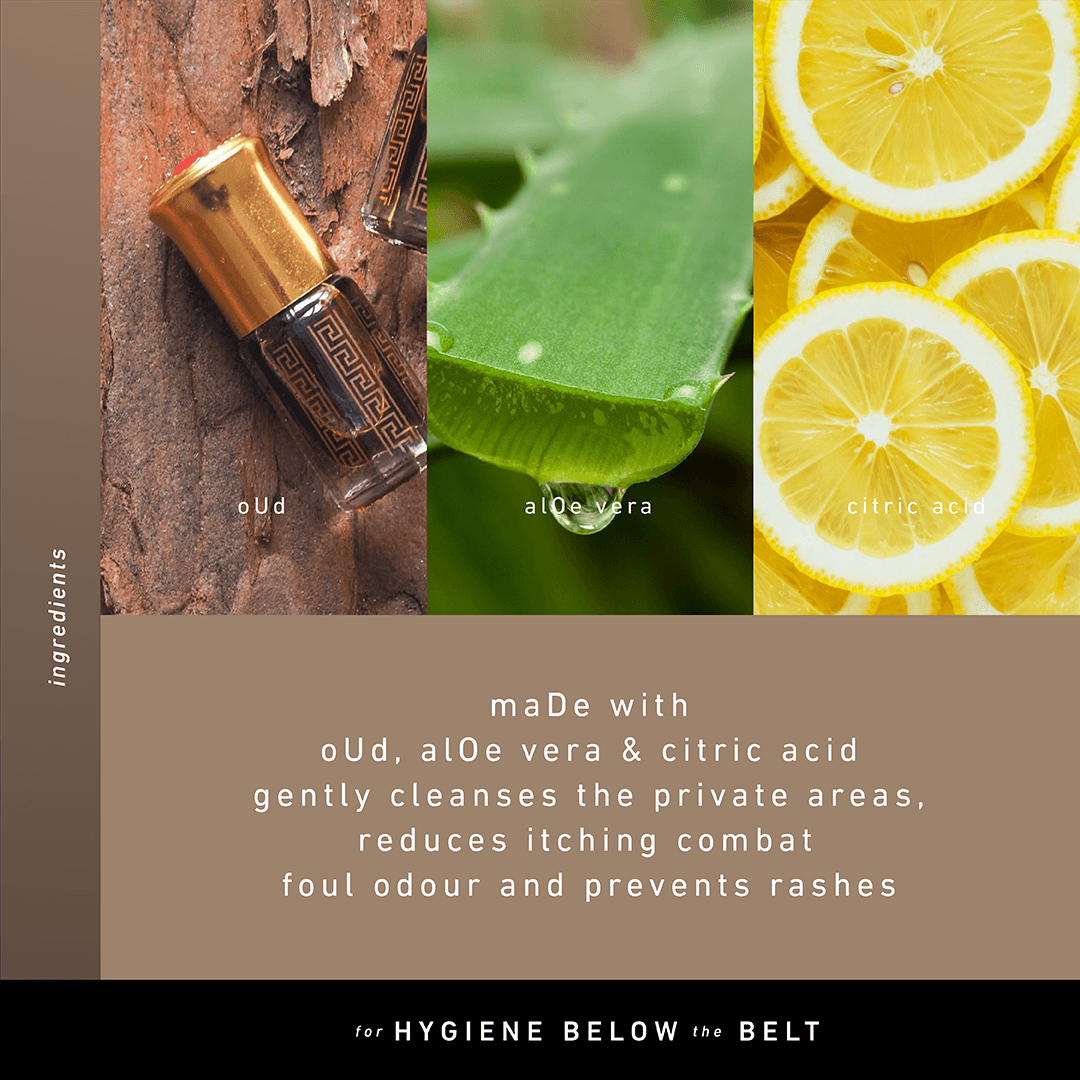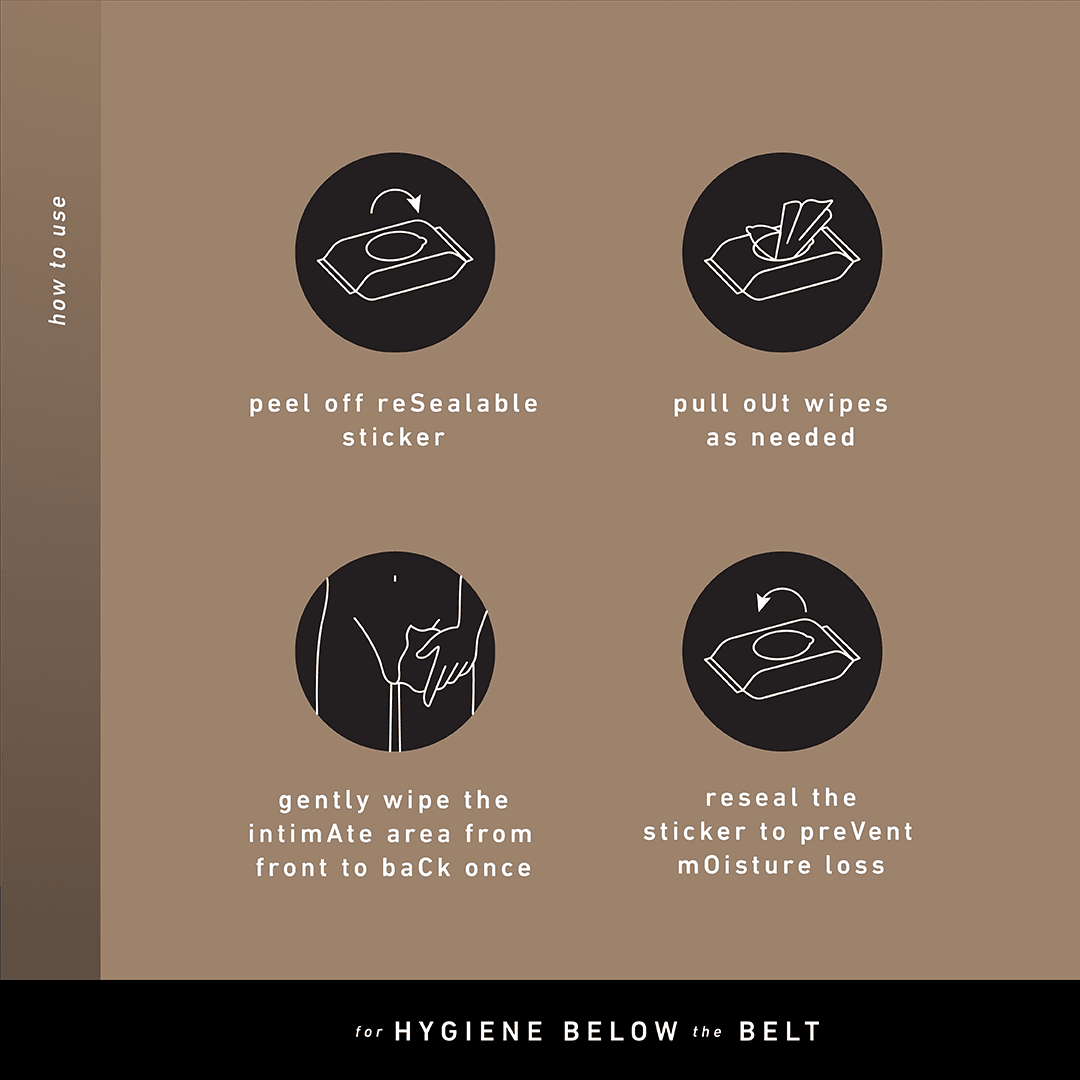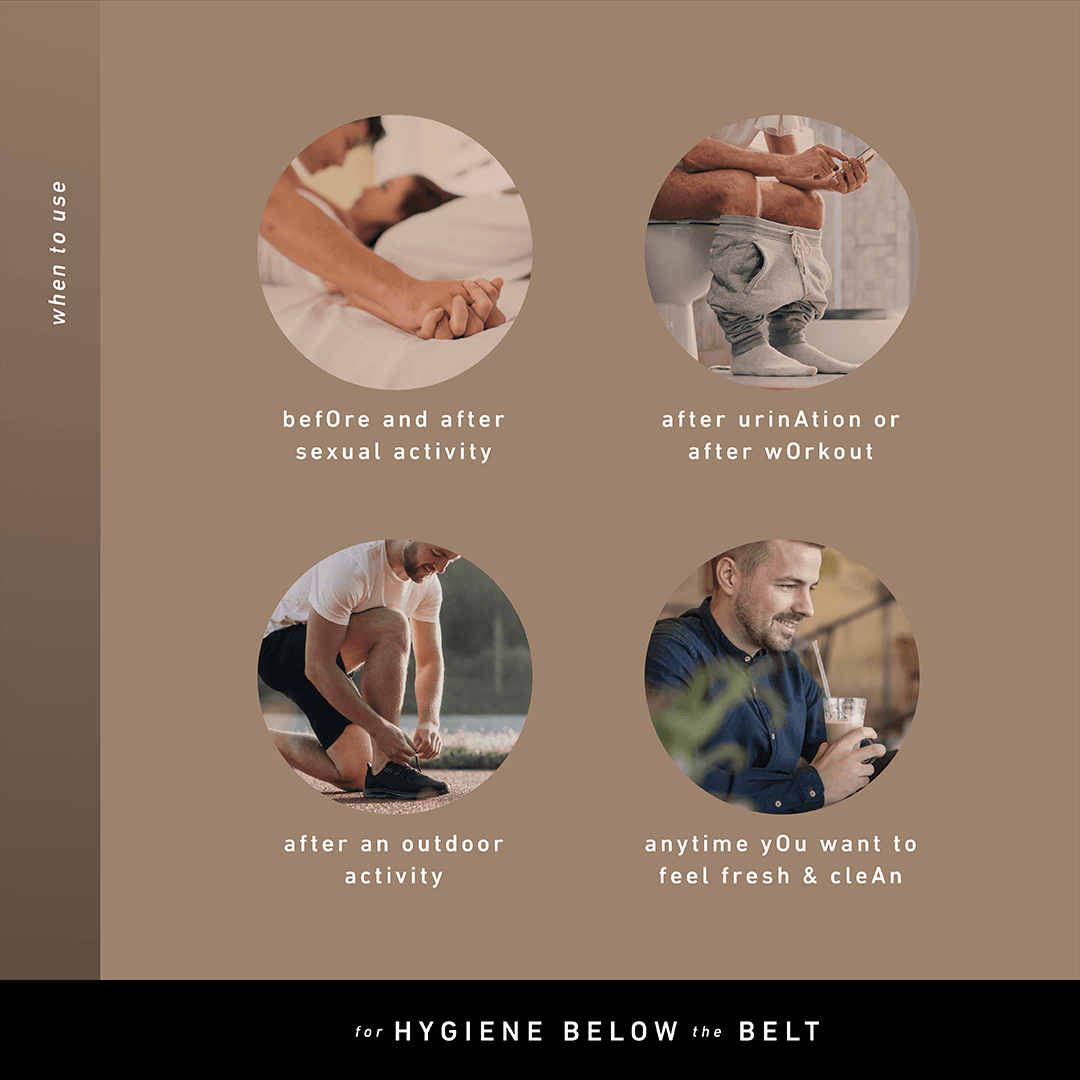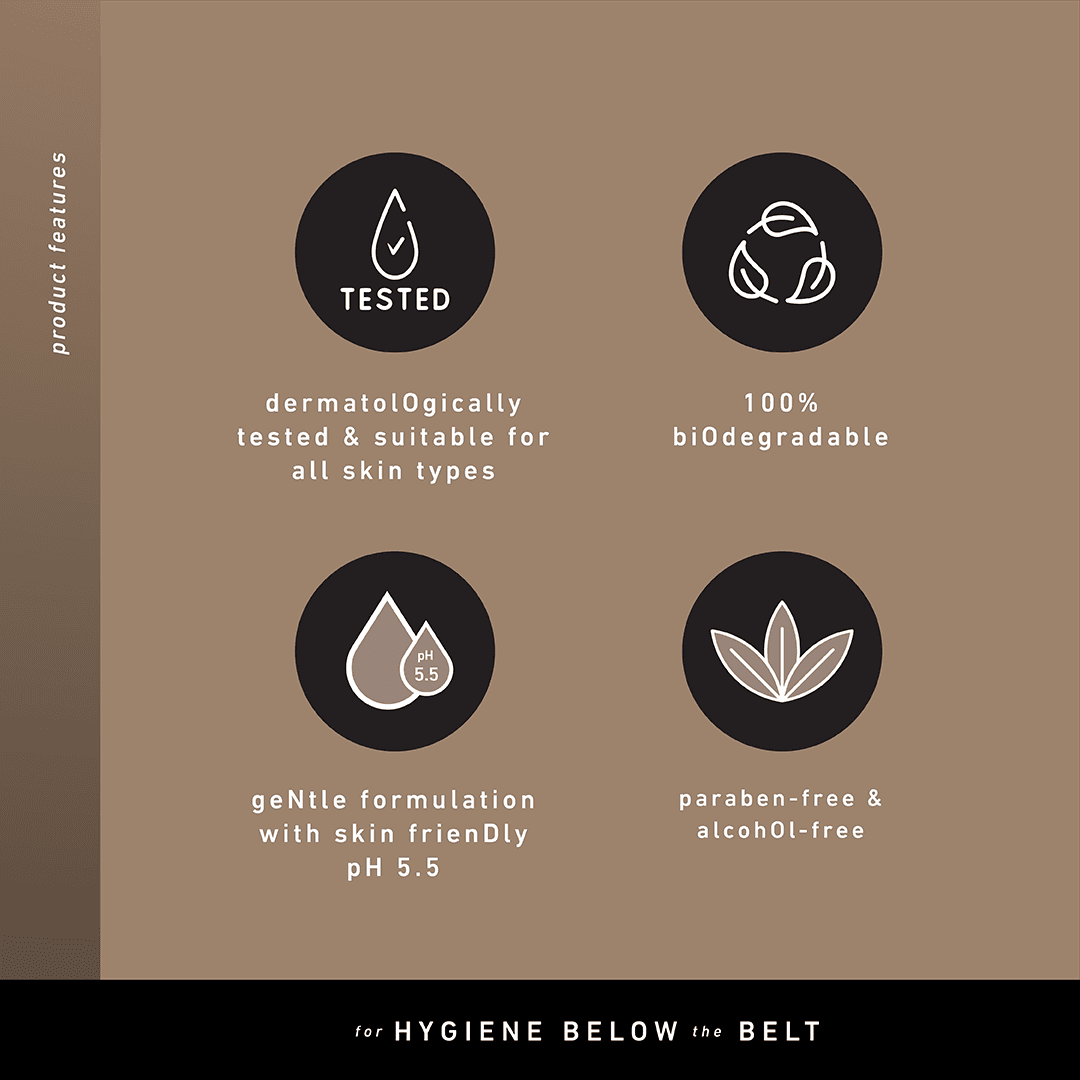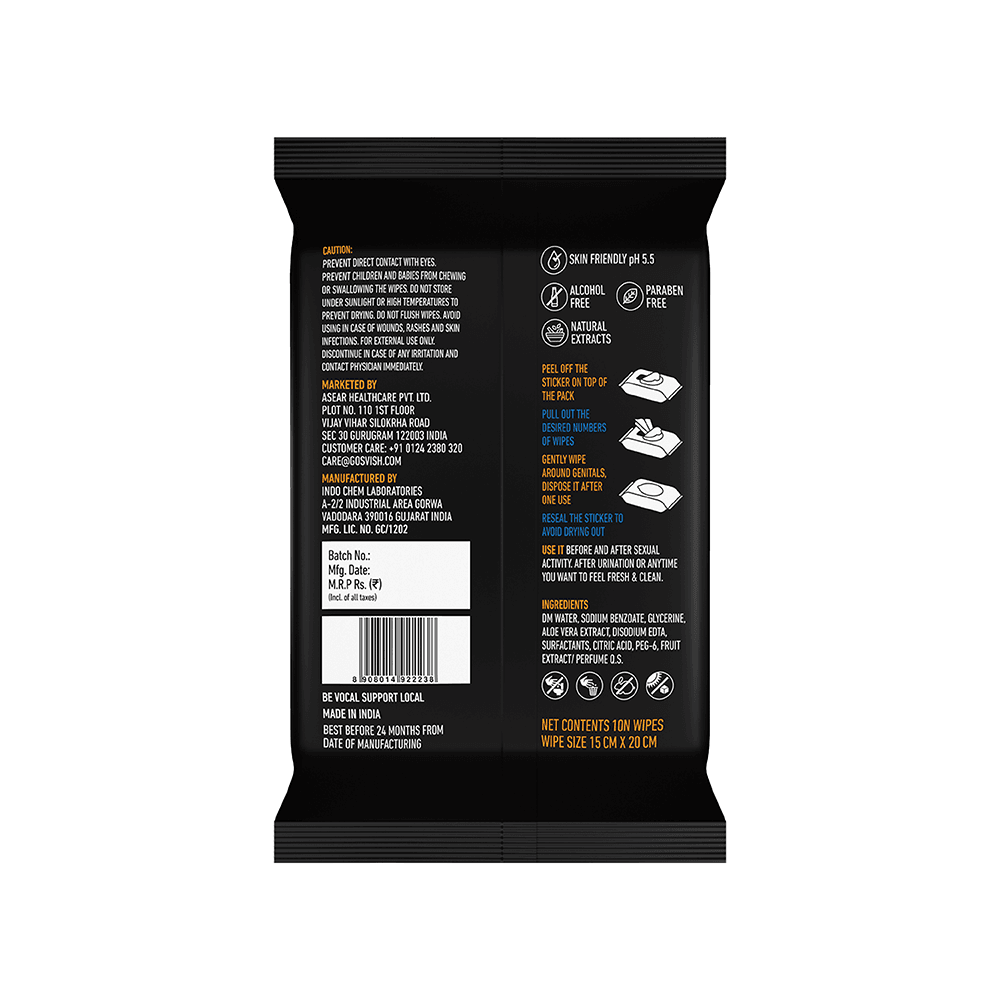 SVISH HYGIENE WIPES FOR MEN - DUDES WIPES (20 PULLS, PACK OF 2)
Sale price
Rs. 278.00
Regular price
Tax included.
Svish Intimate Wipes For Men

Svish intimate wipes for men are 100% biodegradable, alcohol-free, paraben-free, gentle formula, and dermatologically tested for his protection and comfort. A product made for men who take charge of their hygiene. A wipe that reduces itches, combats odor and bacteria for men who are always ready for action and feel fresh on the go. Just Svish it and go for it.
 FEATURES:
01. Dermatologically tested
02. Avoid infections and allergies.
03. Maintains pH balance / Skin-friendly pH 5.5
04. Reduces itching & combat foul odor.
05. Made with Aloe Vera, and Citric Acid, and OUD
06. Alcohol & Paraben free gentle formulation
07. Gently cleanses the intimate area.
08. 100% Biodegradable Non-Woven
09. On-The-Go pack of 10
10. Skin-friendly - Do not interfere with the pH level of the intimate area and prevents rashes and irritation.
WHERE TO USE:
Intimate Areas – Around Genitals
HOW TO USE
Step 01: Peel off resealable sticker. Pull out wipes as needed.
Step 02: Gently cleanse around genitals & dispose it after one use. Do not flush.
Step 03: Reseal the sticker to prevent moisture loss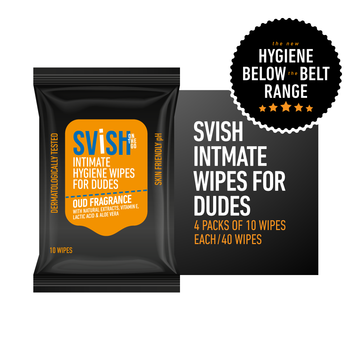 SVISH HYGIENE WIPES FOR MEN - DUDES WIPES (20 PULLS, PACK OF 2)
Sale price
Rs. 278.00
Regular price